Sustainability at The Root Co.
We're on a mission to be the world's most sustainable Ginger Beer brand.
So yes, pretty punchy. But we're very committed and well on our way.
So what's the plan?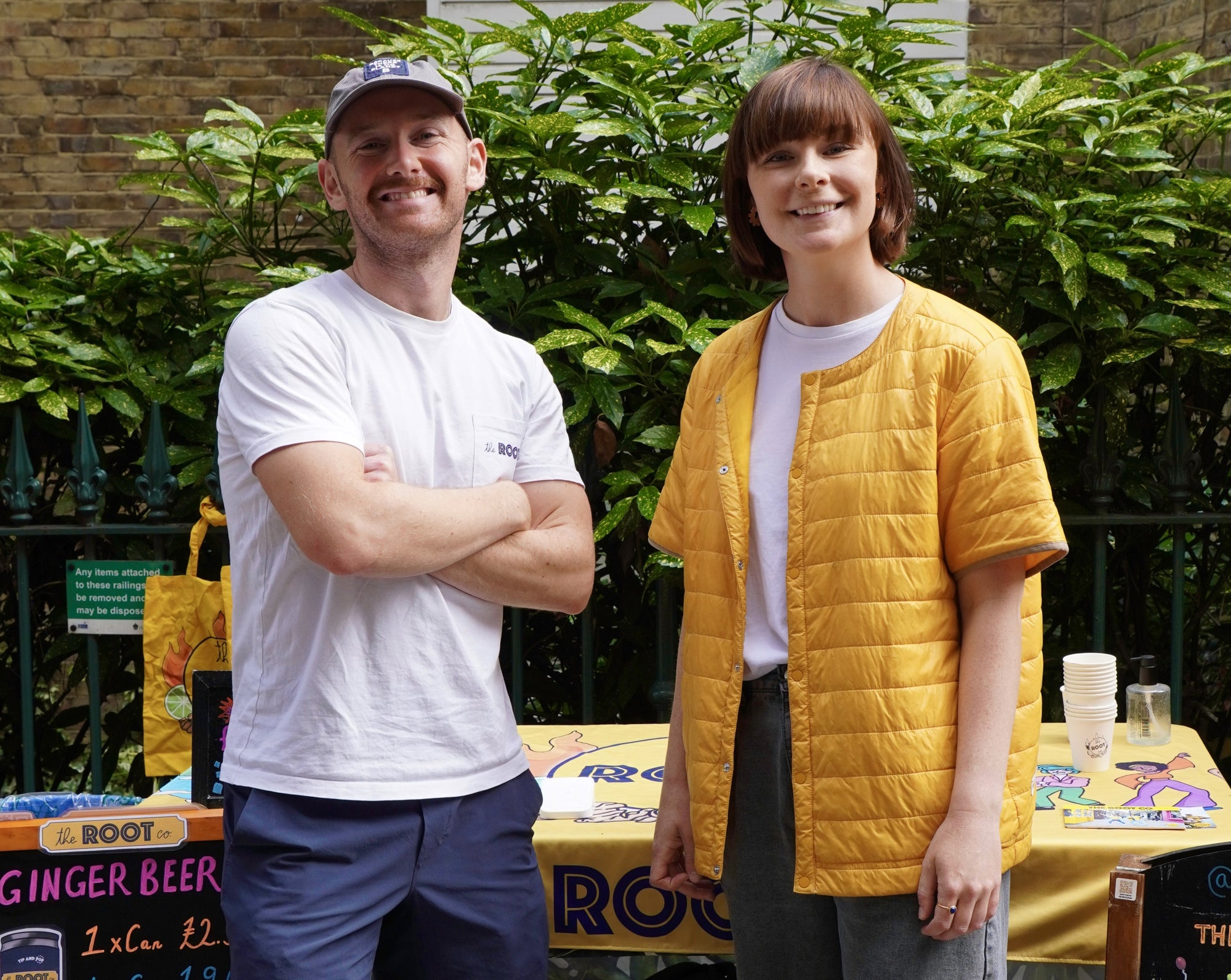 1. Gain B Corp Certification
Certified B Corporations, or B Corps, are companies that meet high standards of social and environmental performance, transparency and accountability.
And that's exactly what we're all about. Tackling the B Corp questionnaire is no mean feat but our application is in and we're awaiting the team's rigorous review.
The criteria for achieving B Corp status are completely aligned with our values, so we're hoping they'll like us, our supply chain and our bicycle deliveries. Watch this space.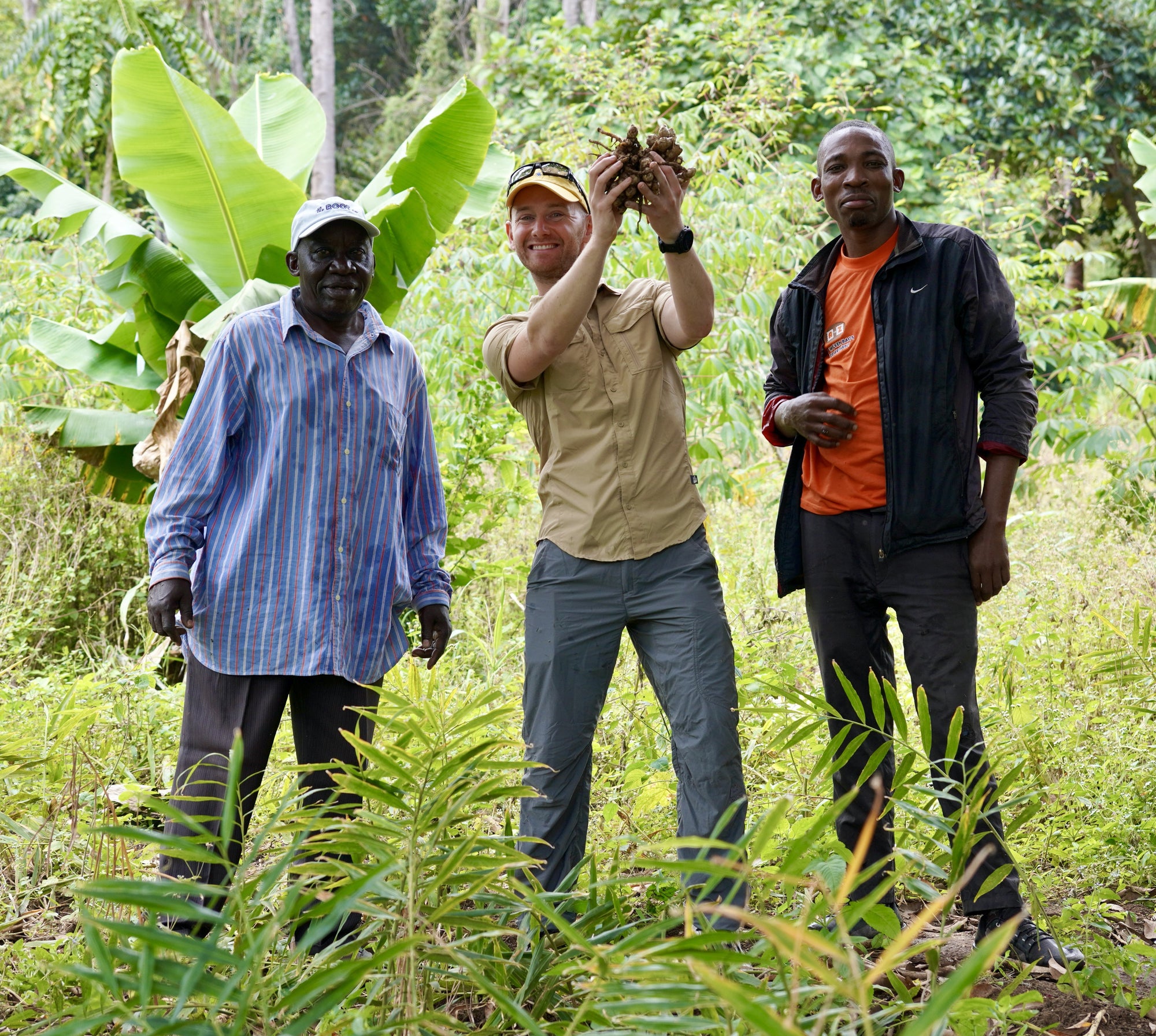 2. Build a Better Supply Chain
The five ingredients that go into our drinks are all single-origin and we are proud to include that detail on the back of every can. 
Our supply chain for Ginger is important to us in particular. The Root Co directly imports fresh Tanzanian Ginger straight from smallholder farms in Arusha in the North-East. We are paying our farming partners better-than-fairly, enabling them to expand and streamline operations. In turn, this is boosting local ecology and providing a natural buffer for the groundwater table.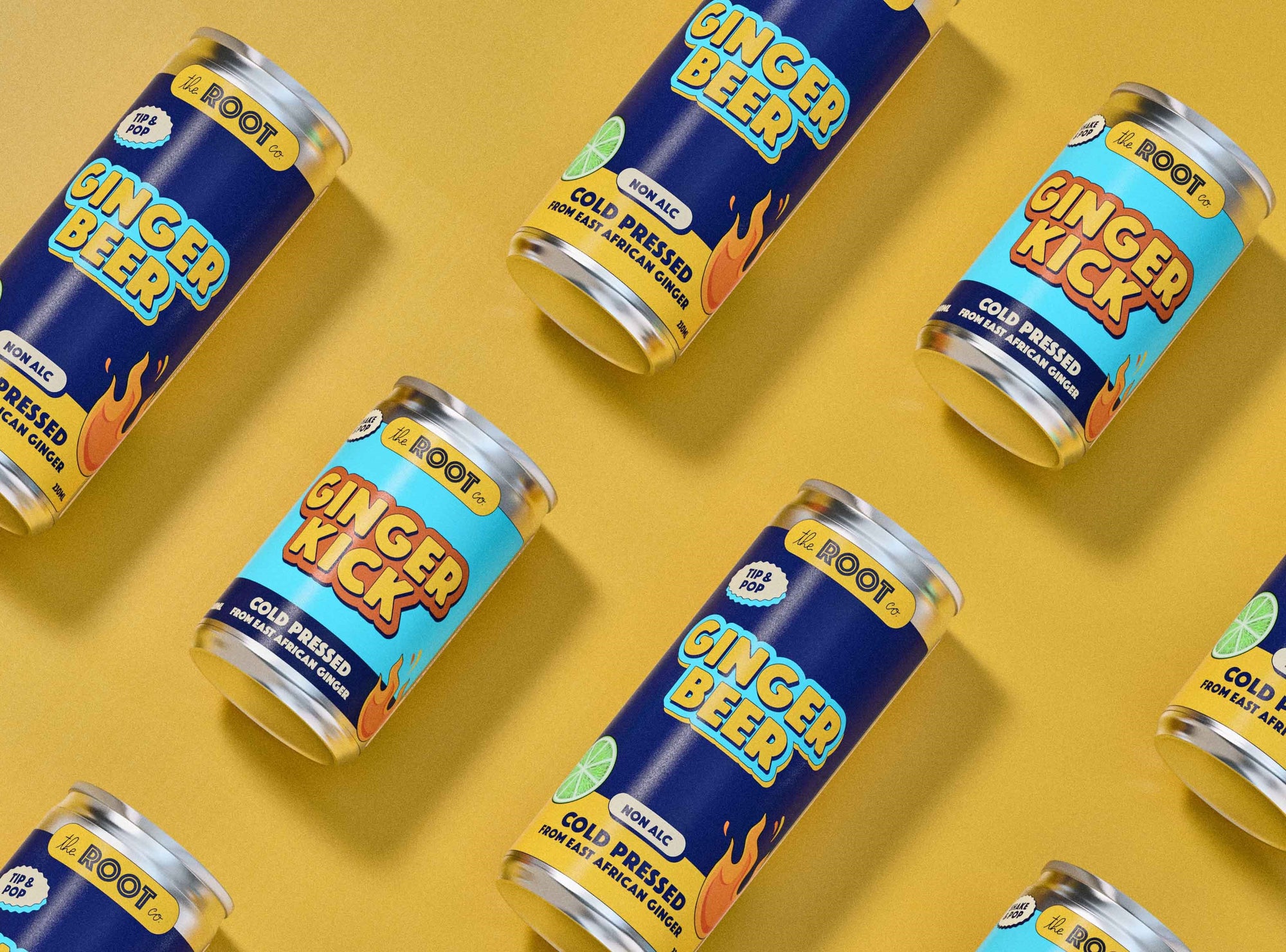 3. Choose Cans, not bottles
We use aluminium cans for our drinks as it is the cleanest and easiest-to-recycle packaging available, requiring 60-90% less energy than bottled recycling. They're lighter and more packable than glass too, which makes our cycling easier. Boom.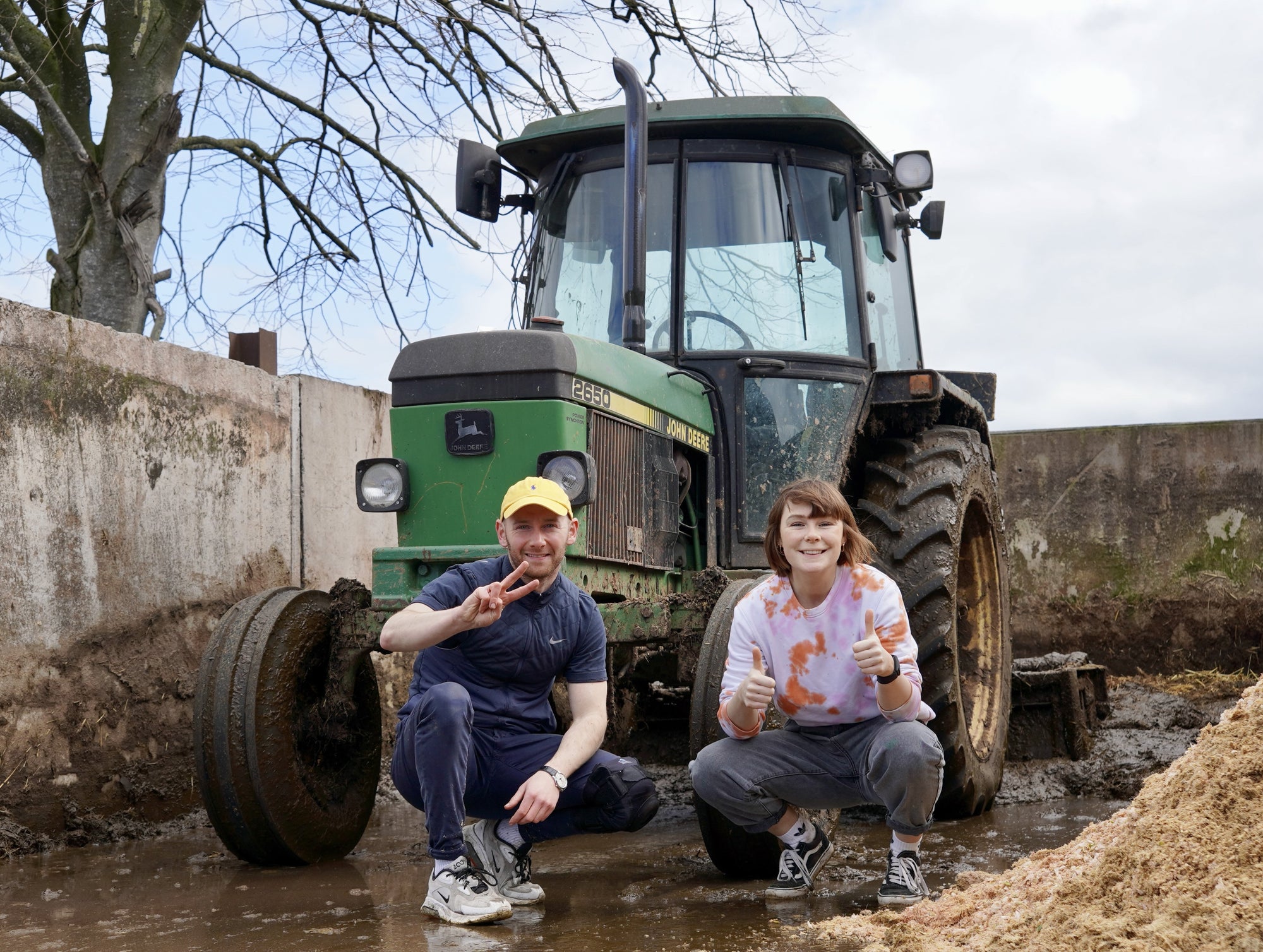 4. Reuse our pomace
Err.. what is pomace? 
When you juice as much Ginger and Lime as we do, you end up with a by-product of a load of semi-dry, organic pulp matter (basically blitzed up ginger and lime). Luckily, this makes a cracking natural fertiliser.
So we bag up over 1,000kg of this loveliness and leave it with Neil at Burrow Farm (near our manufacturing site in Devon) to help with his organic dairy operation.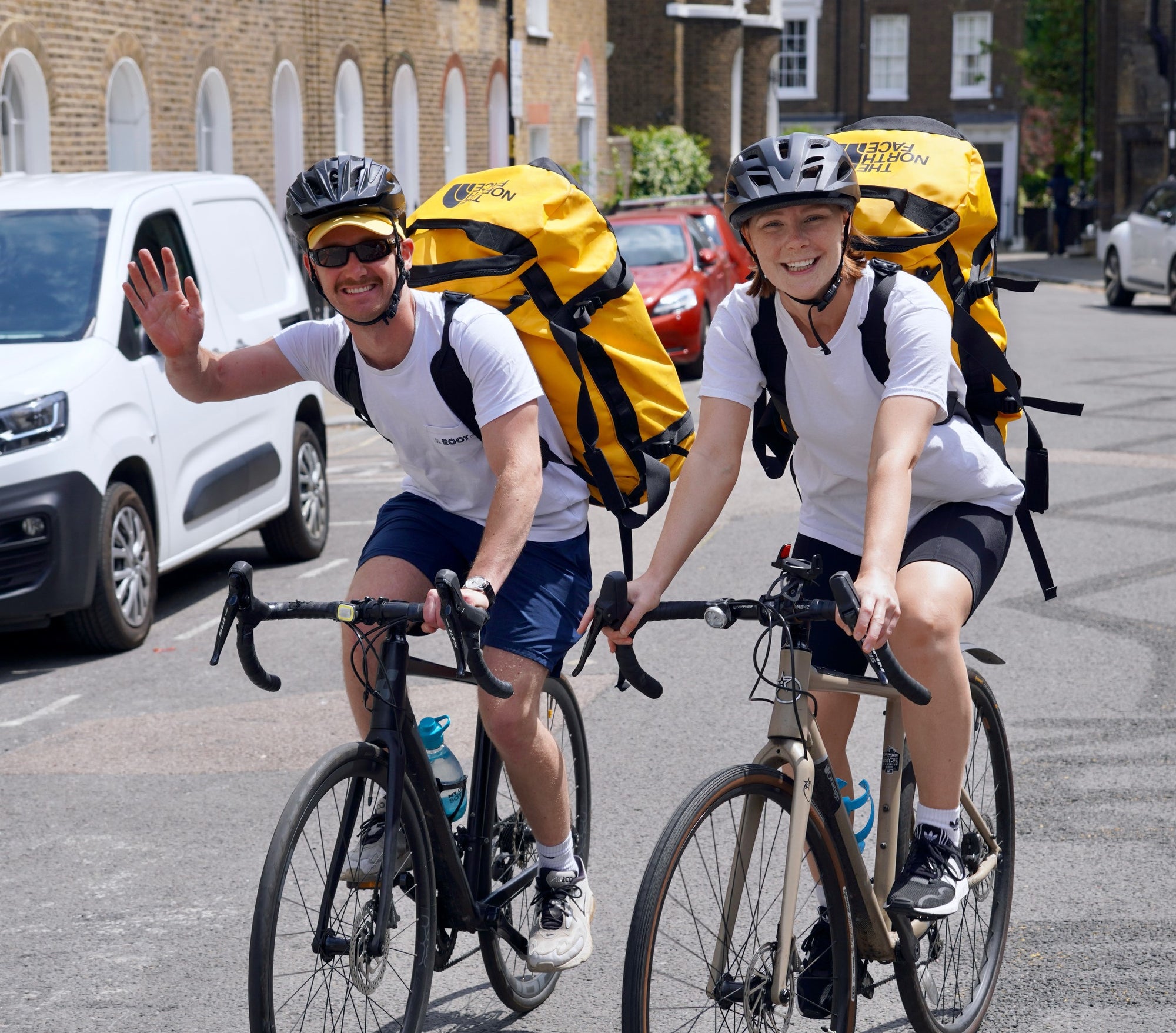 5. Deliver by bicycle (where sensible)
Cycling is our go-to fulfilment option in London. We can carry nearly 40kg of Ginger Beer between us, and we're often found zooming around town with very large yellow backpacks on.
Zero emissions, good exercise and probably one of the fastest ways to get around. Check out the antics on Instagram.