Fresh Ginger Root from Mkomazi, Tanzania

Batch 05: We directly imported two metric tonnes of Tanzanian Ginger for juicing. This root comes straight from a single smallholder farm in north-eastern Tanzania, and is one of the world's spiciest species.

Academic research has shown a strong link between East African Ginger Root and higher concentrations of Gingerol. This is the bioactive compound in Ginger that yields several natural health benefits, including anti-inflammatory, anti-oxidant and anti-nausea.

We are proud of our 'as-direct-as-possible' supply chain, which guarantees fair prices for Daniel, our Tanzanian farmer. This could not happen without our incredible export partner in Arusha, Bob. This is how we source our Ginger:

Daniel -> Bob -> Will in a Van at LHR.

Organic Limes from Brazil

Batch 05: We were careful to source Limes at their juiciest for our latest batch, whilst keeping an eye on their organic and vegan credentials with our partner Natoora.

Our Limes come from Brazil, ripe and ready after the sunshine in the Southern Hemisphere during the winter months.

We use the fragrant zest of the Limes in our vegan-friendly Ginger drinks, so we juice unwaxed limes (as the majority of waxed Limes use shellac, which isn't vegan).

A classic pairing with Ginger, the acidity of the Lime juice adds complexity and freshness to the overall taste. Limes are also naturally high in Vitamin C and anti-oxidants, enhancing the immunity boost that our Ginger drinks can provide.

Fresh Mint from morocco

Batch 05: Remember those epic Moroccan Mint teas?

We sourced this extra-fragrant Mint and steeped it in Devon spring water to make huge vat of cold-brew Mint tea. A.k.a the base for our drinks!

We know that Mint works with Ginger (part of the classic Moscow Mule recipe after all), but we were also attracted by its functional benefits for easing stomach problems.

Maple Syrup from Canada

Batch 05: We use award-winning Pure Maple Syrup, refined from the sap of Maple Trees in Quebec.

Maple Syrup gives a delicious caramel note to our drink, which compliments the Zingerone from the Ginger. This is a spicy-sweet compound that forms when Ginger is heated.

Maple is also a low-calorie alternative to sugar, with anti-oxidant and anti-inflammatory properties; it is of course vegan and natural, too.

p.s. You can also find Zinc and Manganese in the syrup, which is great for immunity and metabolism! Who knew?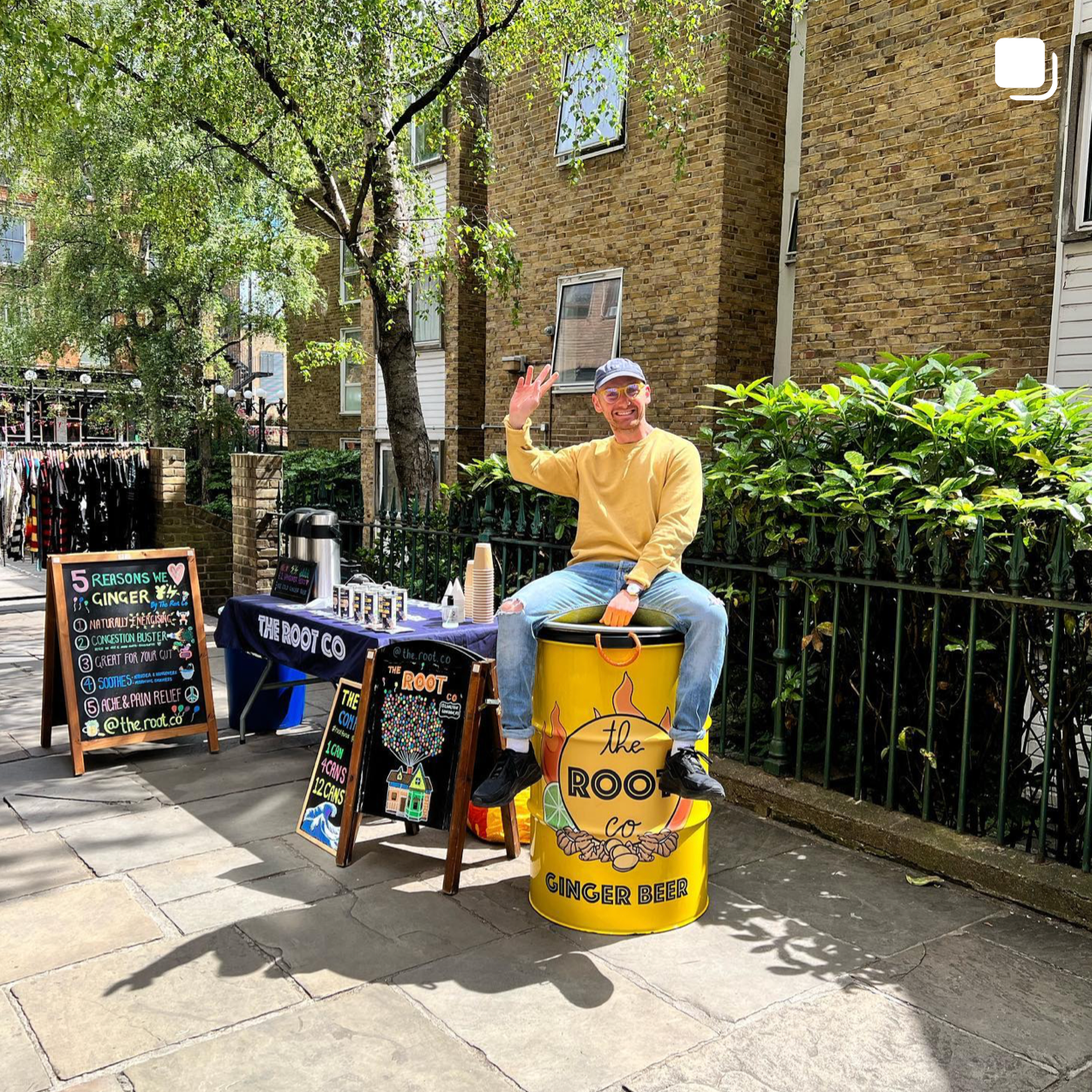 The Secret Recipe
Here's our founder Will explaining the magic behind our extra-fiery kitchen recipe...